Boogie Boogs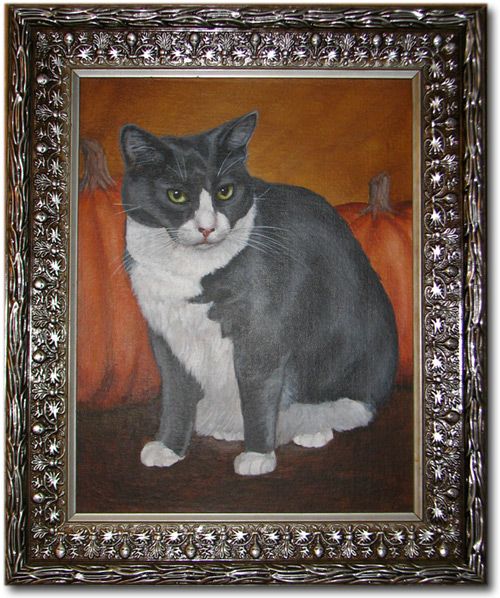 If I'd known she was going to be mine, I never would have nicknamed her Booger. But she had these two black dots, one over each nostril, and I really didn't want any more cats. Really.
Boogie (which sounds better than Booger, or even Fritz's name for her "Princess Booger Face") was one of Miss Pretty's feral kittens, and was about five months old when she was captured. She's still skittish, but is an attention hog as long as I'm laying down in bed. If I'm standing, I'm terrifying, apparently.
I did a good job of capturing her "I don't trust you" expression in her portait. Painted in 2013. Acrylic on canvas board, 11×14.