In Memorium: Gracie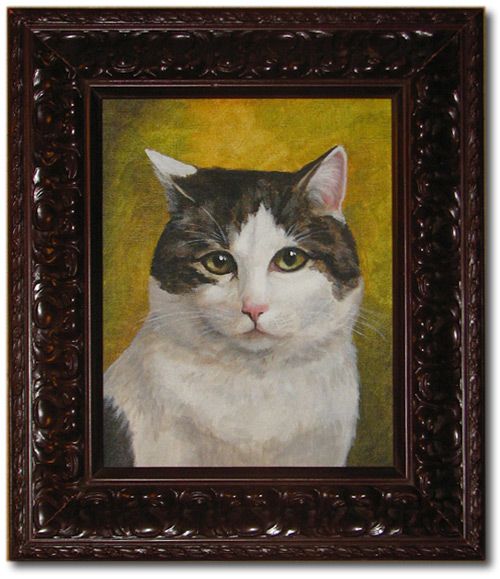 I lost my girl Gracie at the end of June of this year, and I realized that I didn't like any of the paintings I had of her. So it was time to do a new one. When I finished up her eyes, my own teared up. Gracie was gone, but she was staring right back at me. And that's what renewed my love of painting. That snowballed into painting my other cats who hadn't yet been immortalized, and revamping this site, which had gone stagnant the past few years.
So thank you, Baby Grace, for nine years of love and laughter, and reminding me that painting is something I should be doing.
Painted in 2013. Acrylic on canvas, 8×10.