Pippin the Perfect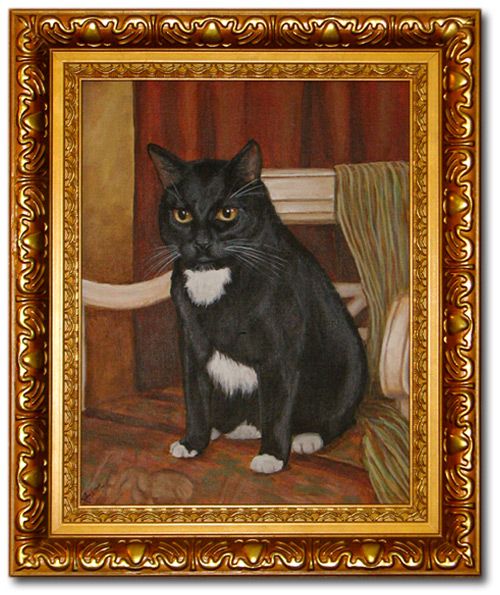 About a year and a half after the loss of our cat Sheba, we decided it might be time to start thinking about adding another cat to the family. That very same day, we found Pippin as a tiny, scared feral stray. That's the way it is with cats. I've never actually chosen a cat. They've always picked me.
Pip is wonderful. From his wild and timid beginnings, he's blossomed into an outgoing and extremely handsome boy. And shiny. Very shiny. Plus, he helps me paint.
Painted in 2013. Acrylic on canvas board, 11×14.