Sarah, Eddie and Toby James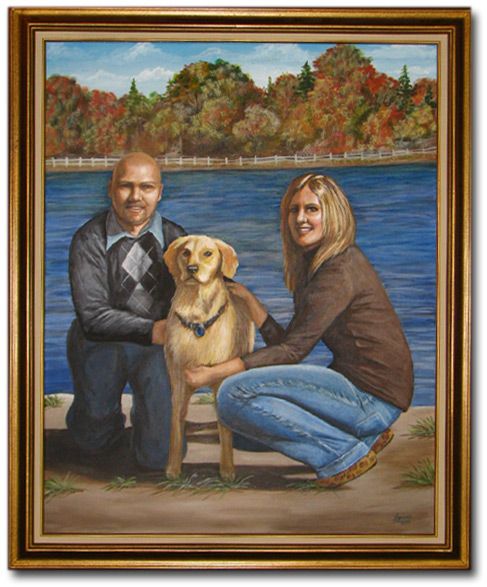 This was a wedding gift for my niece Sarah, of her, her husband Eddie and their golden retriever Toby James. But I didn't want to wait until her wedding to give it to her, so I told her the frame was her shower gift and the painting their wedding gift, and gave it early. I'm not known for my patience.
It was my first time painting people portraits in ages, and I think the first time I painted a guy, ever. 2011. Acrylic on canvas, 24×36.