Self Portrait with Trevor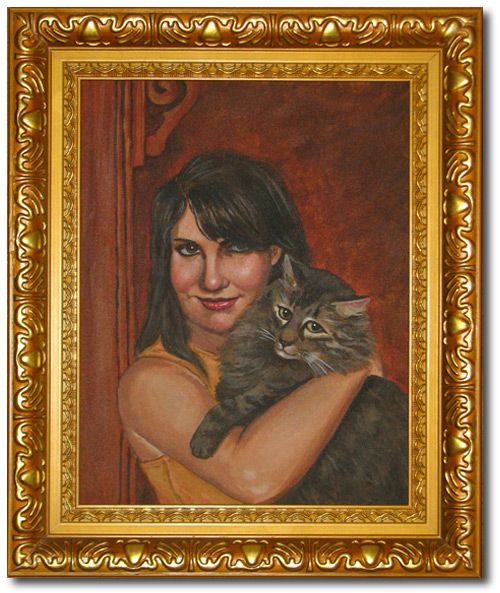 I'm not crazy about this one, but I'm ready to call it done. It was mostly painted for practice, since I haven't painted many people recently. And it's a reminder why I love painting animals. There's no egos involved. I don't want to paint the skin folds on my chin and neck. But skin folds are adorable on a pug or boxer or bloodhound or bulldog. Lucky little furballs.
The reference photo wasn't a good choice.  Trevor's face, and mine, were at odd angles, and I had to amp up the shadows a bit, since the original pic was taken with a flash. Flash tends to wash out shadows. Natural lighting is best, since it has more depth.
Painted in 2013, acrylic on canvas board, 11×14.