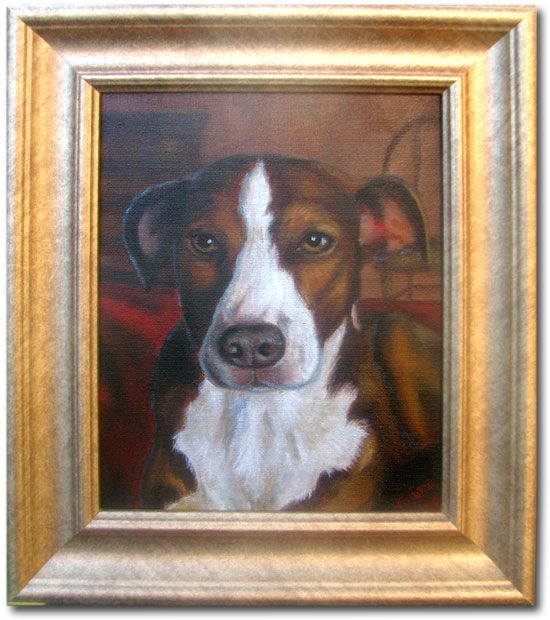 Oil on canvas, 8×10. Painted in 2013, commissioned as a gift.
Owner's reaction: "I couldn't wait another day to open my birthday gift, so I just opened it. And am nearly bawling like a baby at the beauty of this gift!! A painting of my Geoffrey!!"
Yep. That makes me feel all oogley.