Tag Archive for pastel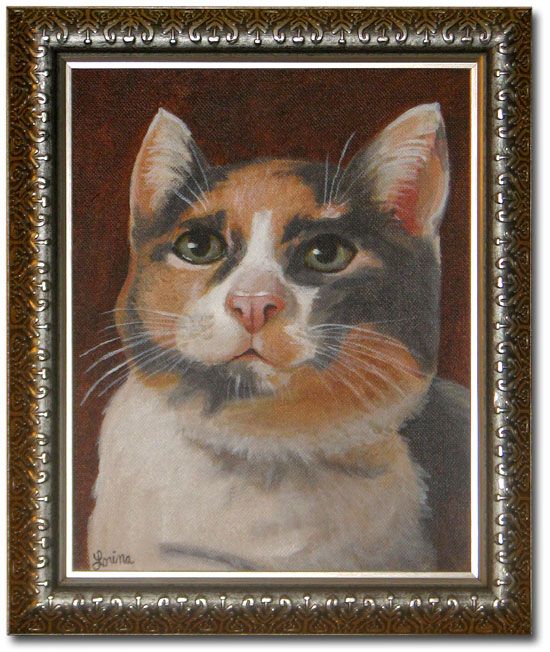 Named because her markings look like camoflage, Cami's an adorable calico kitten. Painted in 2013. Acrylic on canvas, 8×10.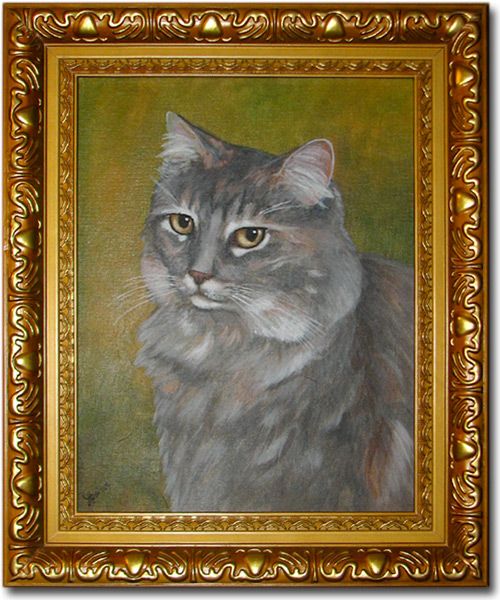 River looks sweet and dainty, but she's got the biggest, most powerful paws of any cat, ever. At least it feels that way when she's "making biscuits" on my bladder at 6am. We call it the Riverdance.
Painted in 2013 as part of a matched pair with her brother Trevor. Acrylic on canvas board, 11×14.