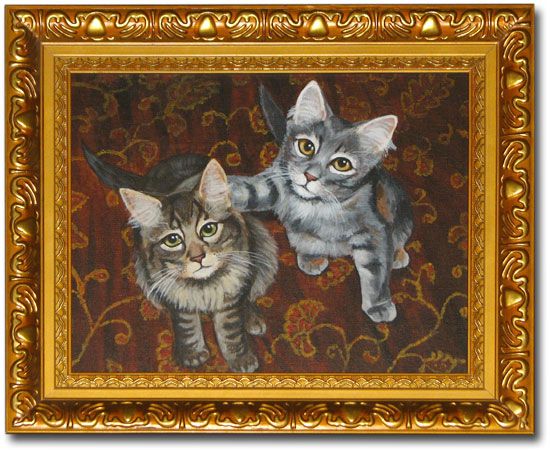 Or as I like to call it, "I'm Ribber, an' dis is my brudder, Trebber."
This one is a good example of combining photos to make a better painting. The original picture of the two kittens was adorable, with River's paw around her littermate's shoulder, but Trevor wasn't looking at the camera. A little photoshop with a photo taken the same day, and Trev's face is facing the right way. A little more photoshop to add Riv's ear that was cropped from the first photo, and Trevor's missing toes.
Painted in 2013. Acrylics on canvas board, 11×14.