Trevor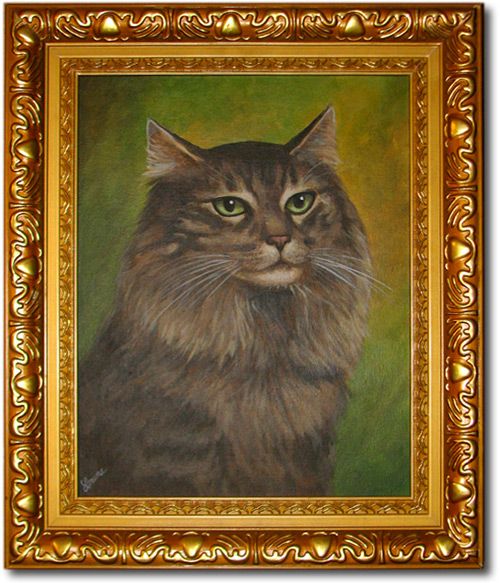 Trevor is one of Miss Pretty's last litter and is delightful. So fluffy, so gentle, so… simple. He's my only pet afraid of thunderstorms. Some people go by barometers. I have a Trevorometer to predict the weather.
This was painted as a matched pair with his sister River. Painted in 2013. Acrylic on canvas board, 11×14.
He's helping me decide where to hang them.